Hello, I have 2 problems.
I'm using the theme besa.
First, when I try to add the "Besa Mini Cart" in my header, it simply does not load the cart function, it is a gray icon, with no editing options and when I save and load the page nothing appears. If I load the "mini woocomerce cart" it appears normally.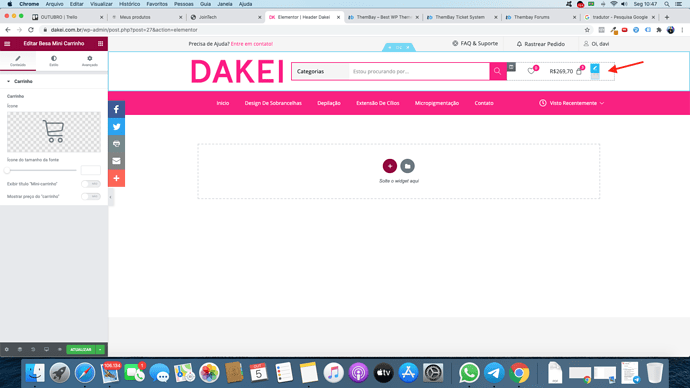 Second problem: I defined 2 pages of, they are cart, and checkout. However, when I click on them to access them via a button within the website or even through the direct URL they simply reload my website's home page, and I have already deleted and created these pages again but it is no use.
Does anyone have a tutorial to solve these problems?
Thanks in advance.