Dear Admin,
I was bought besa template from envato element and i get confused about Purchase Code that i cant find from there, thats why i here create Topic and cant't submit a Ticket. Please let me know about it where can i find them.
I wanna share several problems, hopefully you can help me out, here i attach screenshot about Filter Price and Product Tabs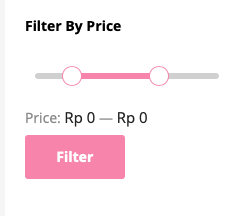 ![07|690x261]
The Problems :
Filter Price didn't show any Price Range
Product Tabs (where can i edit Product Tabs, i want to know how it works and actually want to translate it to Bahasa Indonesia, such as "Newest Product" become "Produk Terbaru" and so on.