Hi! I'm using Nike Theme with elementor. and shop page woof categories filters giving me errors after updating the elementor. I attached screenshot for your reference. check 1 screenshot
!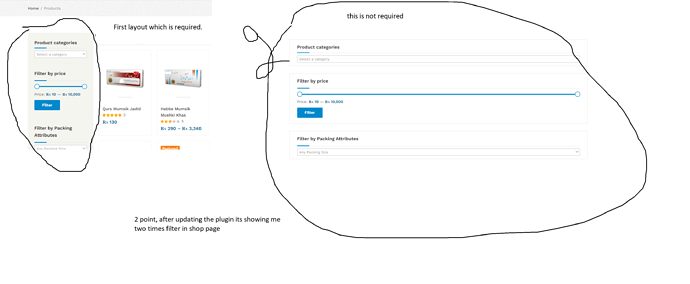 second I Install the woff woocomerce product filter plugin but whenever i update the setting and enable extenstion, it's reloads but setting won't changes or giving me default settings. screenshot two on localhosting check 2 screenshoot but whenever i attached popup saying user just attach 1 screenshot
looking forward to your response.